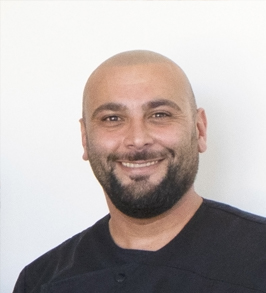 Principal Dentist
E-mail: balgowlahdental@gmail.com
Phone: 02 99487818
Mario graduated with a bachelor in dental sciences from the University of Mosul in Iraq in 2005, he then moved to New Zealand where he completed his registration exams and became qualified in 2007, he worked in Wellington and Auckland for seven years.
He moved to Australia in 2014 and has been living and working in Sydney since.
Mario is a calm and gentle dentist, he takes the time to discuss the various treatment options available for his patients.
Besides dentistry, Mario has a passion for neuroscience, psychology and philosophy, he is a science and space enthusiast, he enjoys astrophotography and films the night sky regularly, make sure to check out his moon photos when visiting the clinic).